CodeSyntax at the 2023 BCN WordCamp, Recap
The first weekend of May the BCNWordCamp was held in Barcelona, ​​on the 5th and 6th. This Wordpress camp, as are most of them all around the world, was mainly local and for the greater Barcelona area and Catalunya but we saw the announcement and the talks seem really interesting, so we decided to attend and take advantage of a great opportunity to delve deeper into the technology but also to strengthen our ties to the community.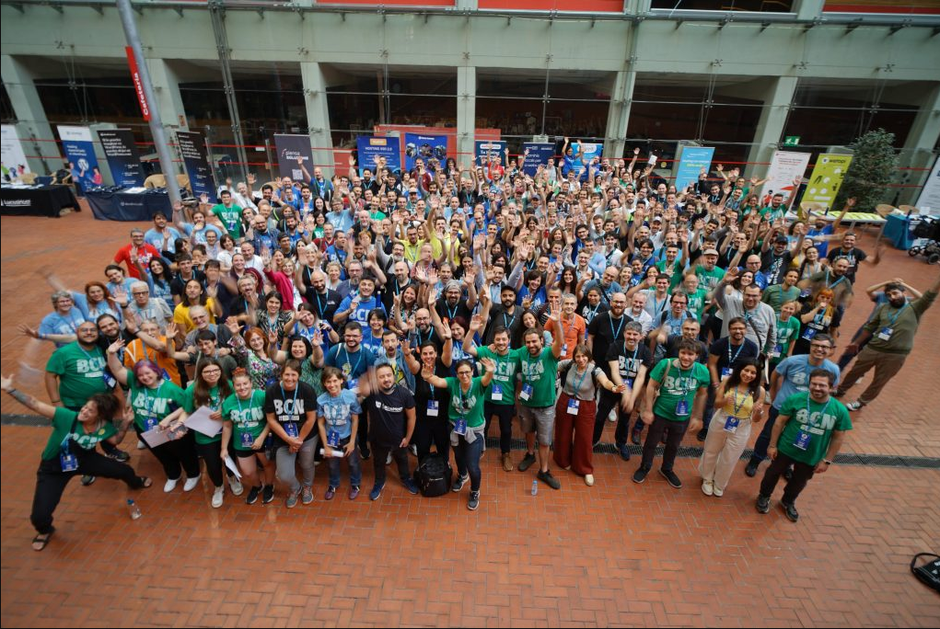 In Codesyntax we are veterans in attending conferences for Plone and Django but this was the first time we attended any kind of Wordpress related event and we found it to be a very refreshing and enlightening experience. 
The wordcamp was divided into a Community Day that was held on friday and a day full of talks on saturday. The working teams in which we participated on Friday gave us the chance to give some to the community and also to learn about other developers' interests and concerns regarding Wordpress's present and future.
The community day was very enriching to learn to be part of the community. We contributed by translating some plugins and delving into the open source environment.
On Saturday the talks were all in all very interesting and many of them gave us food for thought and interesting insight into how to improve our approach to wordpress projects, optimize our code, etc.
The Wordcamp Barcelona 2023 Conference was a great community event, and consisted of:
29 presentations, 17 in Catalan,10 in Spanish and 2 in English

Over 300 participants
More info: https://barcelona.wordcamp.org/2023/
You may be interested in these other articles