Journey to Brussels, thanks to our MEP and Plone
Last week, I traveled to the European Parliament in Brussels, invited by a Basque MEP, Inaki Irazabalbeitia. Mr. Irazabalbeitia was kind enought to invite a group of people involved in the promotion of the Basque langauge, and I happened to fit there, maybe also because we have made the MEP's website. And made it with truly European technology, so to speak.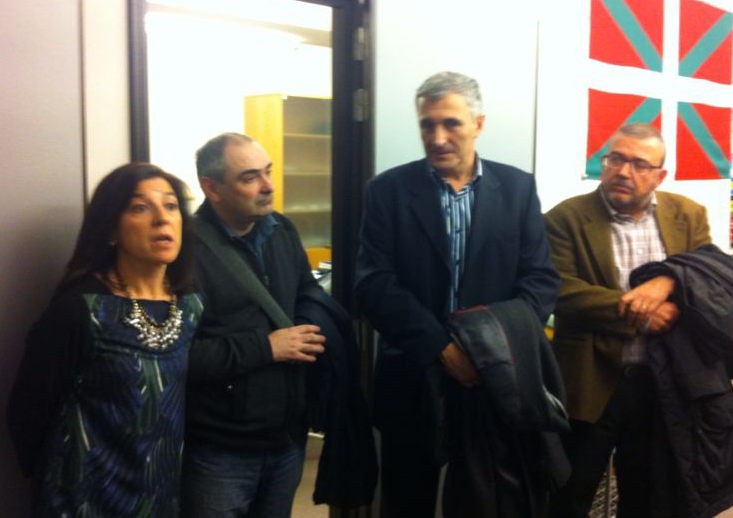 Yes, Irazabalbeitia.eu is a Plone website made by our company. Plone is a powerful open source CMS particularly fit for multilingual websites. The MEP's website is in three languages, and it is easily managed directly by him as well as by his aides. I had the opportunity to mention, while in Brussels, that several European institutions and agencies do actually use Plone for their web communication needs. Among those, CodeSyntax is glad to be actually working on the development and maintenance of two: The European Agency for Safety and Health at Work OSHA website, and the one for the European Environmental Agency. In the first case, we collaborate with Syslab, a German company, and on the other with Bilbomatica.

Those websites are truly multilingual, obviously, but they are not available in Basque. Yet, Plone is fully localised in Basque too. We know our language is a minority language, being realistic we have no pretence of getting full European official recognition. Yet, we also are hopeful that the recent approval of the Alfonsi Report on endangered European languages and linguistic diversity in the European Union, is a practical boost for the recognition of our linguistic communities. Mr. Irazabalbeitia explained us in detail lots of interesting details about the scope of this report, as well as other intricacies of the Parliament's burocratic ways. We also came to meet Izaskun Bilbao, another Basque MEP.

At the same time, the journey to Brussels was an occasion to meet and exchange viewpoints with fellow members of the Basque community: the director of our newspaper Berria, Martxelo Otamendi; customers of ours as the Institut Culturel Basque (represented by its director Pantxoa Etchegoin) and others. So, thanks a lot to Inaki Irazabalbeitia and also specially to his aides Olga Perez and Argitxu Etxandi.
You may be interested in these other articles