Ulma Packaging, 12 sites, 8 languages: international website deployment with Plone
Over the last months we have been displaying a series of websites for a local customer: Ulma Packaging. They're a cooperative industrial company building machinery to package food and other goods. They export and sell in several countries, so they needed a solid international web deployment, and that's what we've built for them.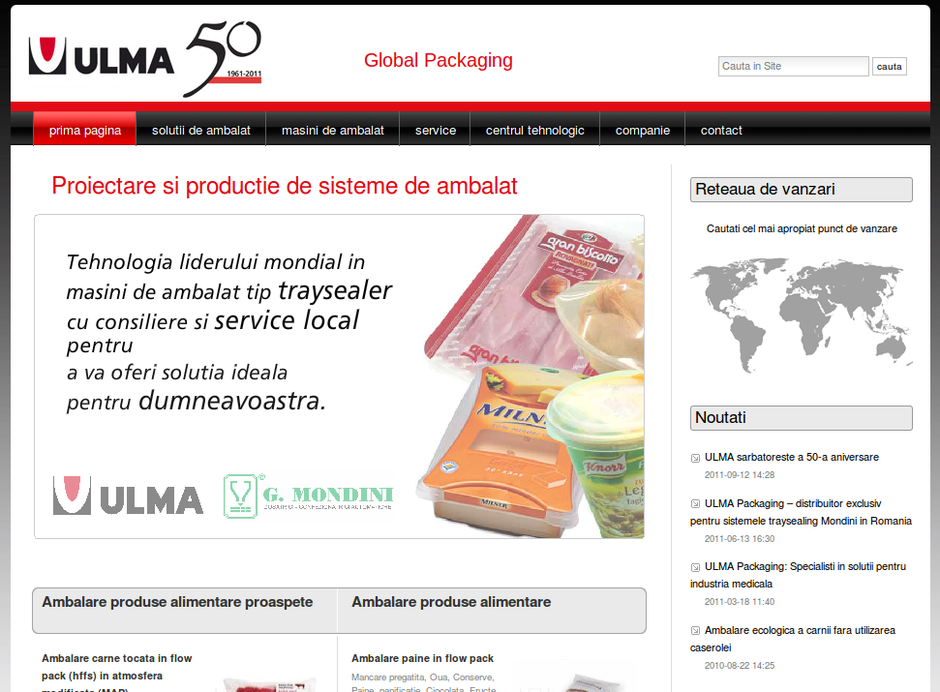 So far, these websites are open:
And three more sites are on development to be opened soon: Spain, the Netherlands, and Belgium. The latter will be bilingual, as well.

Argazkiak.org | UlmaPackaging.co.uk © cc-by-sa: codesyntax

Argazkiak.org | UlmaPackaging.it © cc-by-sa: codesyntax
All websites follow one template, offer news and a catalogue, and have a dynamic homepage. However, content differs in each site. Catalogues are also distinct in each market. So, Ulma has that information integrated into databases, and from there it's exported to the site, via an XML intermediate format.
Work has been coordinated from the local offices of Ulma in the Basque Country, but news editing and interface translation has been made by delegations abroad. CodeSyntax doesn't take part in those process, we didn't travel to Brazil or Russia... Ulma optimizes its resources greatly :)
Ulma Packaging's site is made with Plone, the leading free CMS. The very able i18n of this product has let us make this project. Not only sites can be translated (looks great in cyrillic), but editing interfaces are also in each language. It's good to be part of the international community of Plone, and just next week some coleagues will be at the PloneConf in San Francisco, if you want to know more about this particular project.

Argazkiak.org | Editing the news in Russian © cc-by-sa: codesyntax

Argazkiak.org | Content management in Romanian © cc-by-sa: codesyntax
You may be interested in these other articles