We renewed Basque Coast Geopark's website
Last Friday the Basque Coast Geopark presented its new season of guided tours for 2015, and also a renewed website, developed by CodeSyntax.

The Basque Coast Geopark is an initiative by the towns of Zumaia, Deba and Mutriku, and we started working with them around four years ago. Geopark's website aims to promote its geological, cultural and tourism heritage, apart from advertising the guided tours.
2014 was a great year for the Basque Coast Geopark since it beat its visitor record, with an increase of 60%. More than 6,500 people took part on the official guided tours, and 55% of bookings were made online, on the website. The rest of the bookings came through the tourism offices, but were also made on the booking system of the website.
Four years ago we implemented a booking system to improve the coordination of the tourism offices. Before, they had to manage bookings and available seats on paper, not-shared spreadsheets and frequent phone calls. A nightmare. Our work helped them to work, manage and coordinate on an easy way.
On the last months we were focused on two goals: first, recode the booking system, making it stronger and automatizing some tasks that previously were handmade. Second, we redesigned the website, doing it more visual. The Basque Coast Geopark has beautiful places and spots, and we tried to show it on the website. We also made an effort to keep a simple shopping process. And, of course, the new website is adapted to different devices thanks to responsive design techniques. We developed the new site using the open source Django framework.
Last Friday's press conference was held at Baratzazarrak, a new viewpoint on Elorriaga (Deba). Have a look below. Come to visit it, it's great.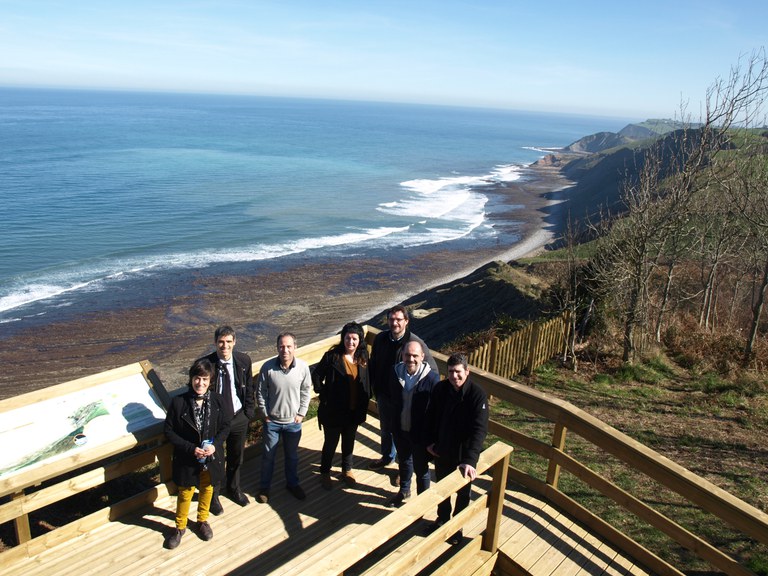 You may be interested in these other articles