CodeSyntax at the 2021 Plone Conference, Recap
From October 23 to 31, the Plone 2021 Conference, its 20th edition, has taken place. The annual conference is an excellent opportunity for the Plone Community to share new developments, discuss success stories, and continue to shape the future of the community. Once again CodeSyntax attended PloneConf with his team, where we were "silver" sponsors.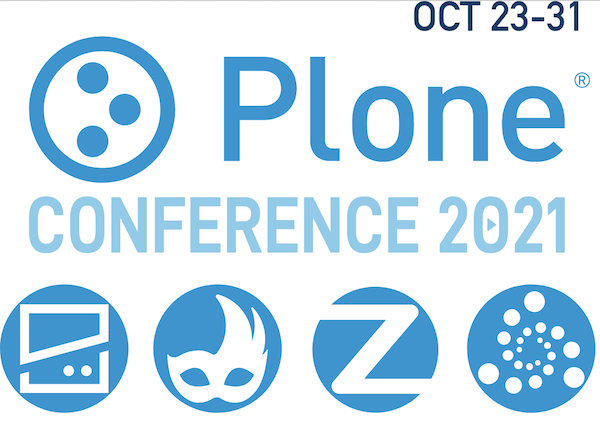 Plone is the free software of reference in the CMS market, content management systems. A powerful tool to manage websites made in Python.
The annual conference is a chance for the Plone community to come together to share new developments, success stories, and the future of the community. Taking place over 9 days, the conference will feature training, keynotes, talks, open spaces, sprints, and social activities. 
 The PloneConf or Plone Conference is a veteran event in which we have been in person for other years, both in Europe and on other continents. 
This year Plone Conference 2021 it has been nine days, two of training, and then the conference itself. The first two days, the weekend of October 23 and 24, were training sessions, that is training on Plone, Volto, ... with topics including Mastering Plone, Volto Addons, Pyramid, and Guillotina.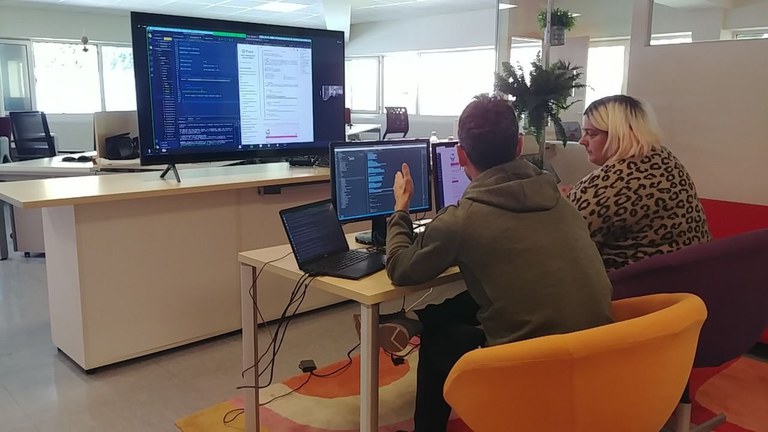 (PloneConf training day in our offices)
Once again CodeSyntax attended PloneConf 2021 with his team, where we were "silver" sponsors. Six developers from the Plone group of CodeSyntax (Mikel Larreategi, Lur Ibargutxi, Nagore Ruiz de Escudero, Bittor Poza, Ion Lizarazu, Unai Etxaburu) were distributed in these sessions that took place in the afternoons in Europe.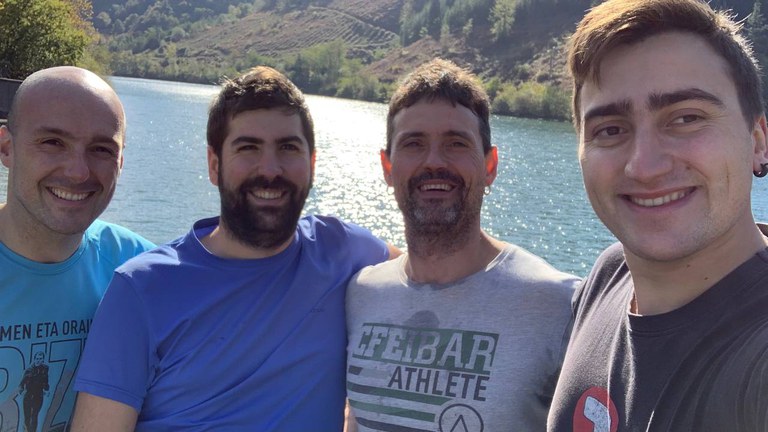 (Part of our Plone team in a sunny midday. Break, mental fitness, relaxing, ... before a new PloneConf day)
This year's conference was online through the platform called LoudSwarm Virtual and anyone can participate in it. During the 9 Plone conference days there were training sessions, interviews, open spaces, social activities, etc. 
There was highlights of talks about Plone, Plone Community, Plone.org renewal, Plone Migrations, Zope, Guillotina, Pyramid, Volto and Volto Add ons, Abfab, Frontend development, Quanta - new style for Plone, Accessibility, and much more.
All online in global time sessions that began at 3:00 p.m. at home time. Here is the complete schedule for 2021.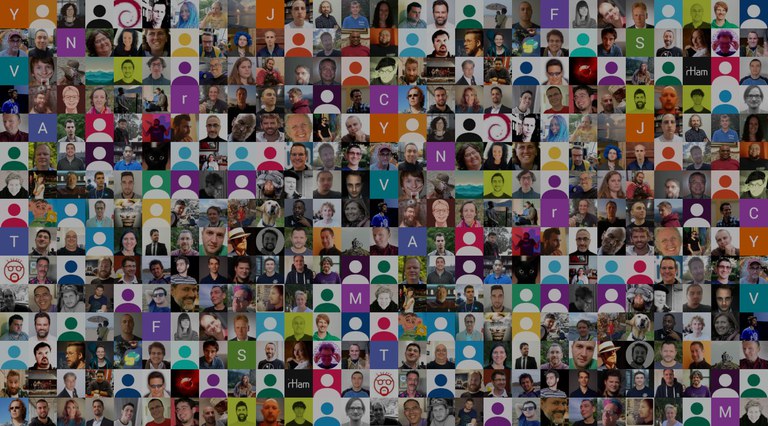 With  300 contributors from more than 30 countries around the world, the conference was a great success. All the interventions for 2021 werw online, and every training, talk, and presentation was recorded and will be available online on Plone YouTube channel later.
(Update: Plone Conference 2021 Videos Available, see: https://plone.org/news/2022/plone-conference-2021-videos-available )
Here the Plone Conference 2021 Recap from Plone.org .   And next year the conference will be held in Namur, Belgium!
Follow @Plone and @ploneconf and #ploneconf2022 on Twitter and Instagram, for Plone Conference 2022 news! 
See you soon! 

You may be interested in these other articles